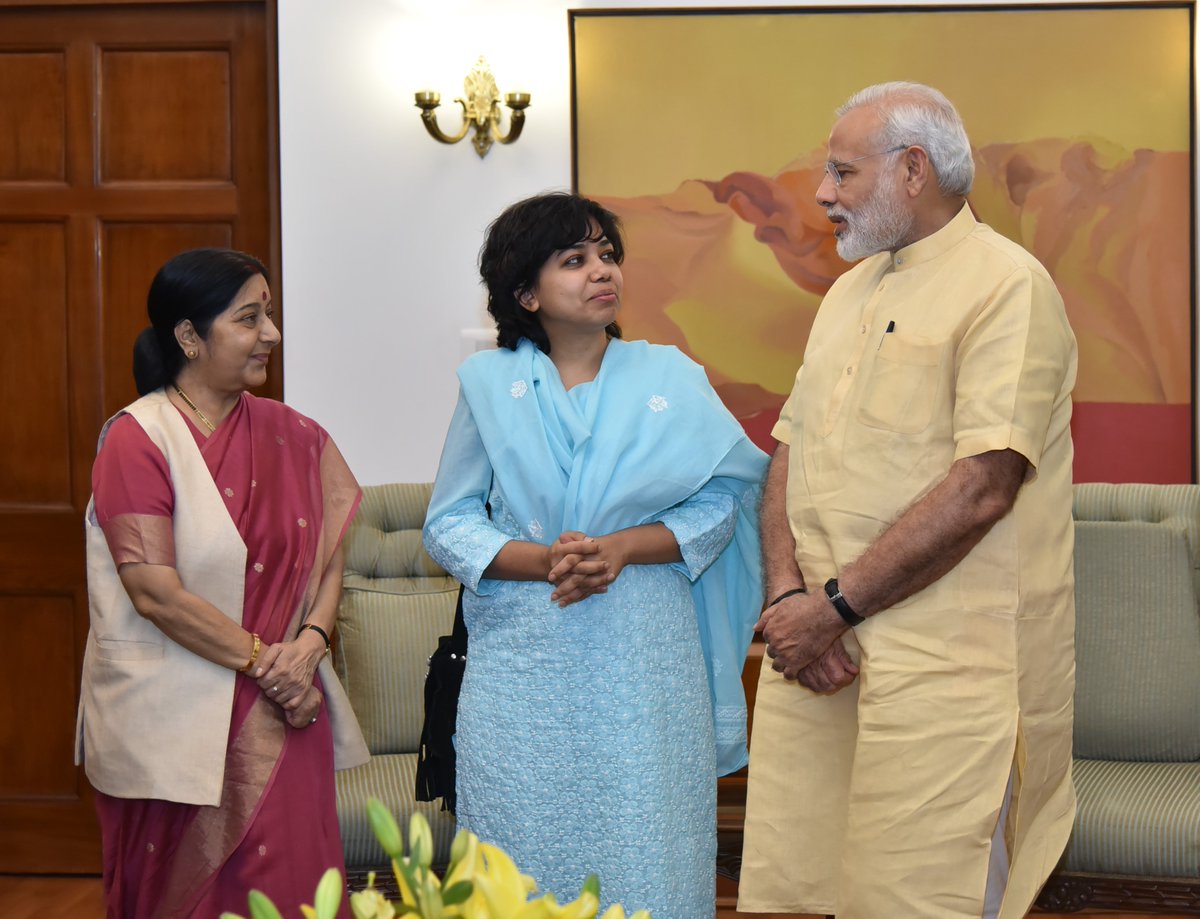 PM on Twitter
NDTV News Video:
NDTV Writes:
Judith D'Souza, an Indian woman kidnapped last month from Kabul in Afghanistan, arrived in India on Saturday after being rescued.
Ms D'Souza, 40, whose family lives in Kolkata, met Prime Minister Narendra Modi and Foreign Minister Sushma Swaraj after her arrival.
PM Modi welcomed Judith to India and thanked Afghan President Ashraf Ghani for extending cooperation towards her release.
Other Source: