Many students find the process of applying to university to be daunting. Choosing a degree programme, sitting for admission tests and meeting application deadlines can be intimidating for even the best students. That's why the Aga Khan University has launched a special Challenge (Scholarship) programme to motivate students from Pakistan's education system to apply for higher education.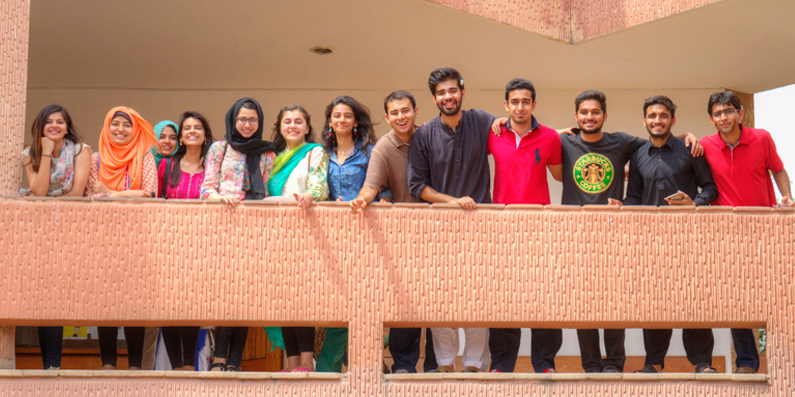 The two-week programme at its Karachi campus​ has been designed to be a fast-paced 'boot camp' that hones the potential of all successful applicants and increases their chances of being admitted to any of the top universities.
"There are widespread misperceptions about the top universities only selecting students of a particular background. That isn't the case as applications are judged solely on merit. Our goal is to calm fears and doubts about the application process by exposing youngsters to the full promise of student life and by giving them accurate information about higher education. Through this initiative we hope to encourage more students from across Pakistan to explore programmes at AKU and other leading universities," said Laila Akbarali, director of student experience at AKU.
The Challenge (Scholarship) consists of a number of stimulating activity sessions aimed at giving students career advice and guidance to help them choose a programme that's right for them. Participants will also attend sessions covering key areas such as critical thinking, communication skills, research methods, first aid and essential computing skills that will serve them well in any field they choose. However, the Challenge isn't all about work as students will also have a chance to take part in extra-curricular activities such as swimming, debates and trips to historical sites in the province.
Participants will also have the opportunity to engage in community service through visits to peri-urban areas of Karachi and rural parts of interior Sindh. This part of the Challenge aims to give them firsthand knowledge of the social issues that higher education is meant to address and to encourage them to make a difference in the world around them.
Throughout the Challenge, students will also take part in special networking sessions with high achievers in the fields of arts, medicine, social service and education who will give them personal advice and valuable tips on how to succeed at life.
The programme is free for all selected students with AKU bearing all accommodation and tuition costs. Selection for the Challenge is based on an aptitude test and panel interviews with the cohort consisting of an equal number of boys and girls.
Source: AKU edu
->>>>><<<<<-