This article has been Updated on 6/27/17
*As of June 2017 China and India have taken over as the leading developers of large scale solar projects.
U.S. demand for solar power is surging despite an economic recession, thanks to government financial incentives, some easing in credit availability, and increasing public recognition of its environmental benefits. Although the largest utility scale plants are outside the United States, 2 Plants currently in construction in California and New Mexico will balance the European dominance in large scale solar utility projects.
5. Kamuthi Solar Power Project – 648MW – India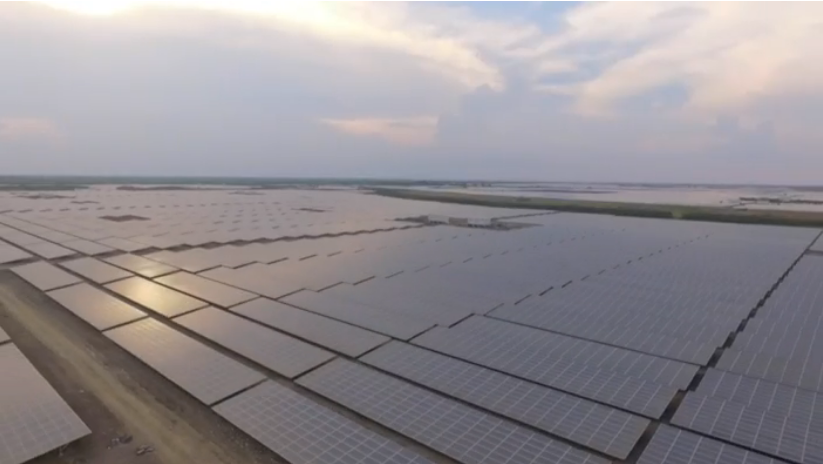 The facility in Kamuthi, Tamil Nadu, has a capacity of 648 megawatts and covers an area of 10 kilometres squares. This makes it the largest solar power plant at a single location, taking the title from the Topaz Solar Farm in California, which has a capacity of 550 MW.
http://www.businessinsider.com/india-has-built-the-worlds-largest-solar-power-plant-2016-11
4. Longyangxia Dam Solar Park – 850MW – China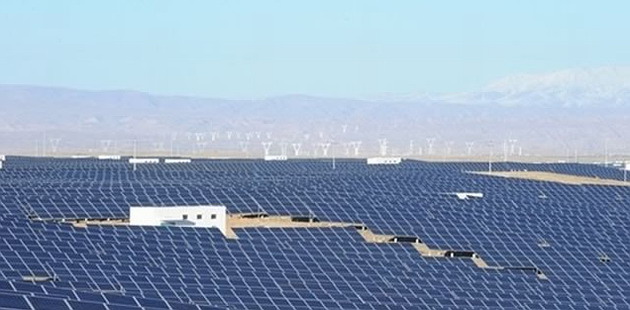 The Longyangxia Dam Solar Park is China's latest in a long line of large-scale solar energy projects. A solar farm in the city of Cixi in eastern Zhejiang province made the news recently for installing 300 hectares of solar panels above a fish farm. The farm is expected to generate 220-gigawatt hours of electricity a year – enough power for 100,000 households – according to the state-run Xinhua news agency.
https://visibleearth.nasa.gov/view.php?id=89668
3. Kurnool Ultra Mega Solar Park – 900 MW – India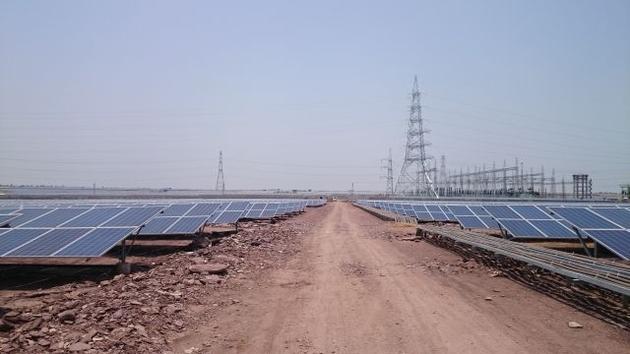 With 900 MW of the 1,000 MW already commissioned at the Kurnool Ultra Solar Park, and the remaining to be fully operational next month, it has already become the largest such park outpacing 648 MWsolar park developed by Adani in Tamil Nadu and Topaz Solar Park of 550 MW in California.
http://www.thehindu.com/todays-paper/tp-national/tp-andhrapradesh/with-kurnool-solar-park-state-takes-a-giant-leap/article18289685.ece
2. Datong Solar Power Top Runner Base – 1000MW – China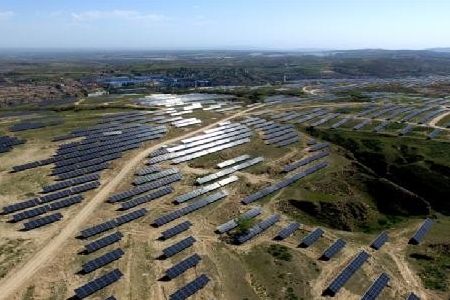 With 1GW Phase I completed and a Total capacity is 3GW in 3 phases. Datong Solar Power plant in China has the potential to be the largest solar plant in the world once completed. According to government statistics, from July 2016 to January 2017 , Datong generated a total of 870 million watts of electricity, equivalent to more than 120 million watts per month of power generation.
https://en.wikipedia.org/wiki/List_of_photovoltaic_power_stations
1. Tengger Desert Solar Park – 1500MW – China

The 1547MW solar power was installed in Zhongwei, Ningxia is the world's largest solar array by far. Know as the "Great Wall of Solar" in China. The Tengger Desert is an arid natural region that covers about 36,700 km and is mostly in the Inner Mongolia Autonomous Region in China. The solar field itself covers 1,200 Km (3.2%) of land.
http://www.escn.com.cn/news/show-310093.html
Source: Solar Insure com
->>>>><<<<<-